My art practice is a Work in Progress as I learn new techniques, try different palettes and surfaces and canvas sizes. When I begin a painting, I study the image I am using for inspiration, and how I want to translate it. I can sometimes be so excited to get the painting started that I just start, with sometimes an outcome that is very different from what I imagined it would be.
You will see in the works in a recent show called WiP (Work in Progress) some variations on the same image. For example, Mirage and Early Morning, in the Namibia Moments collection were created from a photo taken very early one morning in Namibia. I started on the painting and was told suddenly by a fellow artist to stop and go no further. That painting became Mirage (on the right, below).
She saw how it was very dreamy and vague, hinting at the unknown and did not want it to get any more realistic. Early Morning (on the left, above) is more specific and closer to the photo, with more solid shapes and light and offering a glimpse at the coming day. I am very fond of both paintings.
Red Sky in Evening #1, #2 and #3 are also variations on an image, with each having a distinct style and strength. Two are on the harder GessoBord surface, and the third on canvas, which may have contributed to the difference in style.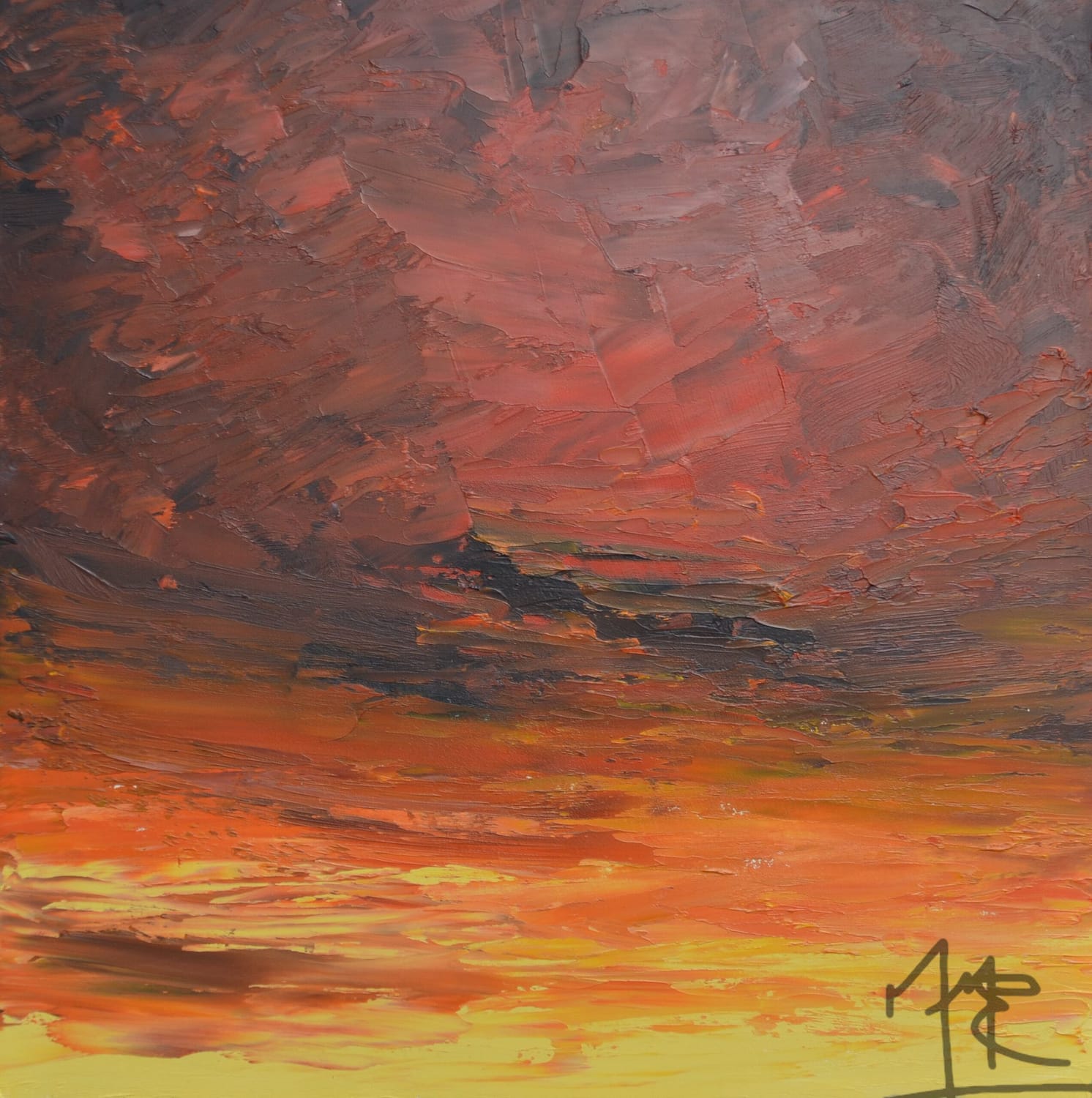 The brilliance of a sunset can be interpreted in many ways, and I felt multiple emotions as I painted these: calmness through to vigor and awe.
I have more recently been making small studies, based on memories of light on a landscape but adding new colours and paint and knife strokes to stretch reality, creating images that invite reactions unique to the viewer. They provide me with the opportunity to develop a looseness in my style that translates into more movement and energy in the bigger more realistic pieces.