I tend to follow the same process every time I make a painting, which I am sure can sometimes drive my art coach crazy; it sometimes makes me crazy too. I can be so excited to get the painting started that I just start painting….. with mixed results! Then I fix it.
However, I am developing some discipline! I always mark any horizon or focal point, and depending on the details to be added I will sketch in some key elements(e.g. Cityscape).
The big paintings in the Namibia Moments Collection certainly required that I sketch the image, so I had the correct proportions and placement of such things as the colourful stair posts in Walkway to the Sea. See my progress in photos 1-4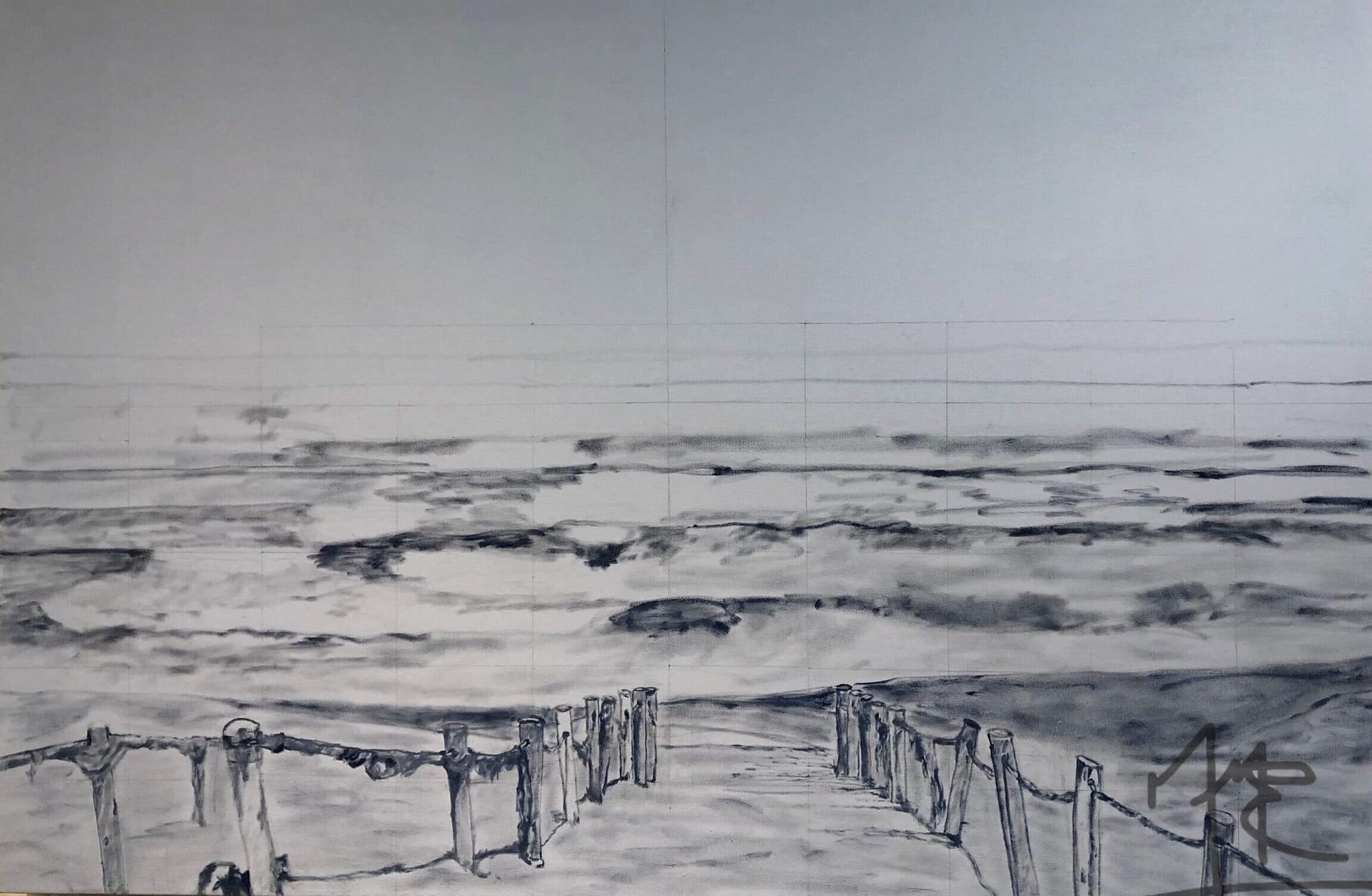 To create the colours for the two Salt Lakes paintings, I developed a sample board (photo 5) where I could record how I made them, and make sure they were consistent with my source photo. I also lowered the intensity of the pink cloud above the horizon (photos 8 and 9) as I felt it was taking away from the salt lakes.