There is a lot of learning and work to making art, and it takes time, money, and effort, along with frustration and self-doubt to keep getting better. What I think is also very important and critical to the creative process is the 'where' of making one's art.
For several years I was only able to draw, sculpt or paint in the classroom, limiting myself to three-hour timeslots a week, carrying supplies and the work home if there was no available storage at the school. I had literally a "round the clock" job and a busy social life so snatching an extra hour or two to sketch or paint was not often in the cards. My home does not have enough light to work as a studio.
In 2014, when I was between jobs, I decided to rent some space in downtown Toronto. It took a while to get the 10x 13-foot studio organized and to feel comfortable working on my own, especially without an instructor providing guidance. I have since reorganized and moved spaces to suit my needs; I added a wall and attached hanging rails to hold the canvases. I repurposed a box that my dad made to hold some of his toolmaking dies into a brush and paint knife holder. True to my (and perhaps his) nature I have stuffed the furniture with paints, cleaning rags, articles I will read someday and canvases, plus a supply of emergency snacks and tools.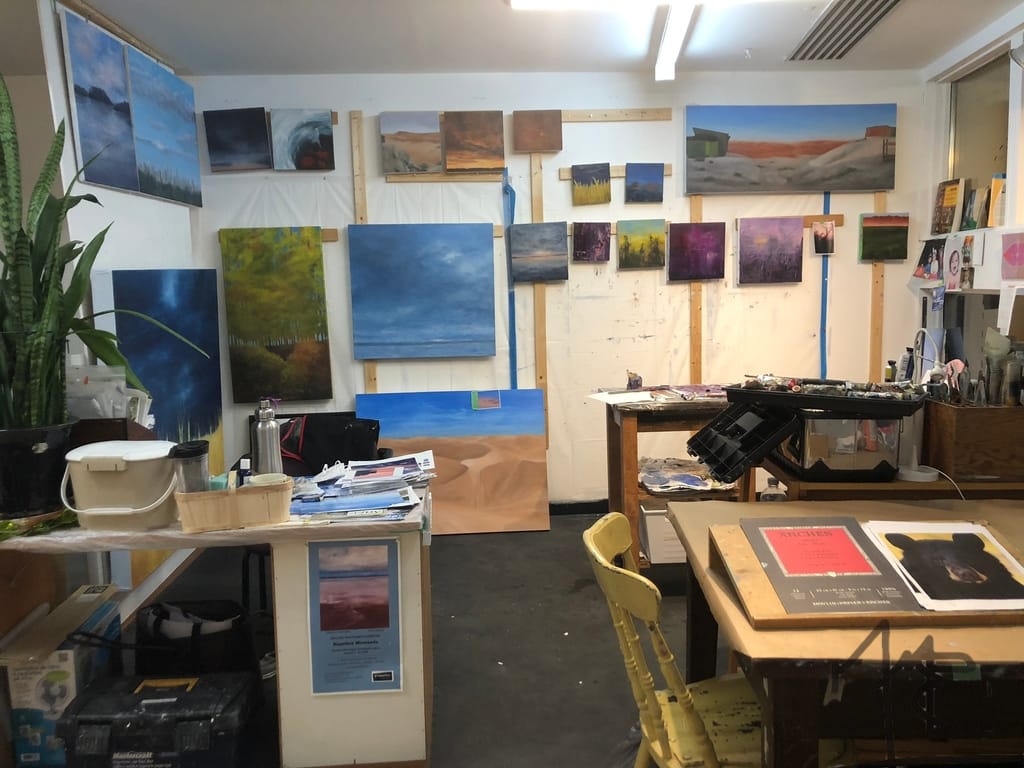 The painting walls are the focus of the space. That is what I work on, stare at, rearrange, and contemplate. That is where the paintings hang as they are created, and they dry. I have a stool to sit on but I mostly just trip over it as I work on a canvas and stand back to assess progress. The small table where my palette sits is a movable workstation with rags and paper towels handy for cleanup. The floor is covered in rubber matting for foot and back comfort, and any illusions it would remain spotless are long gone.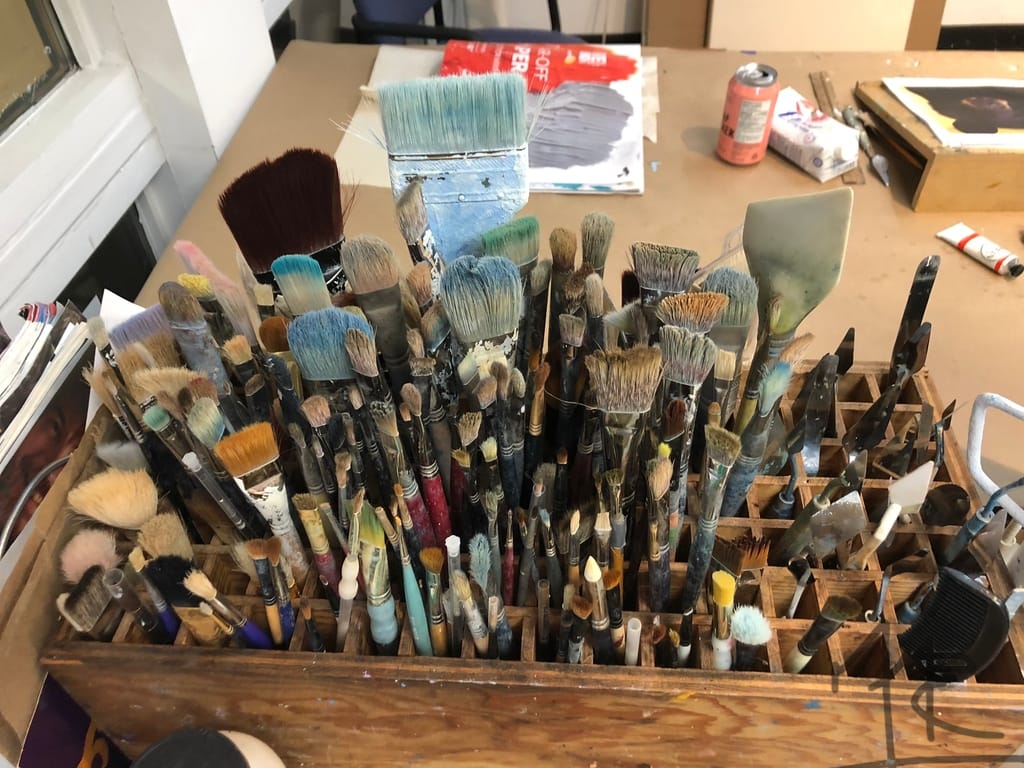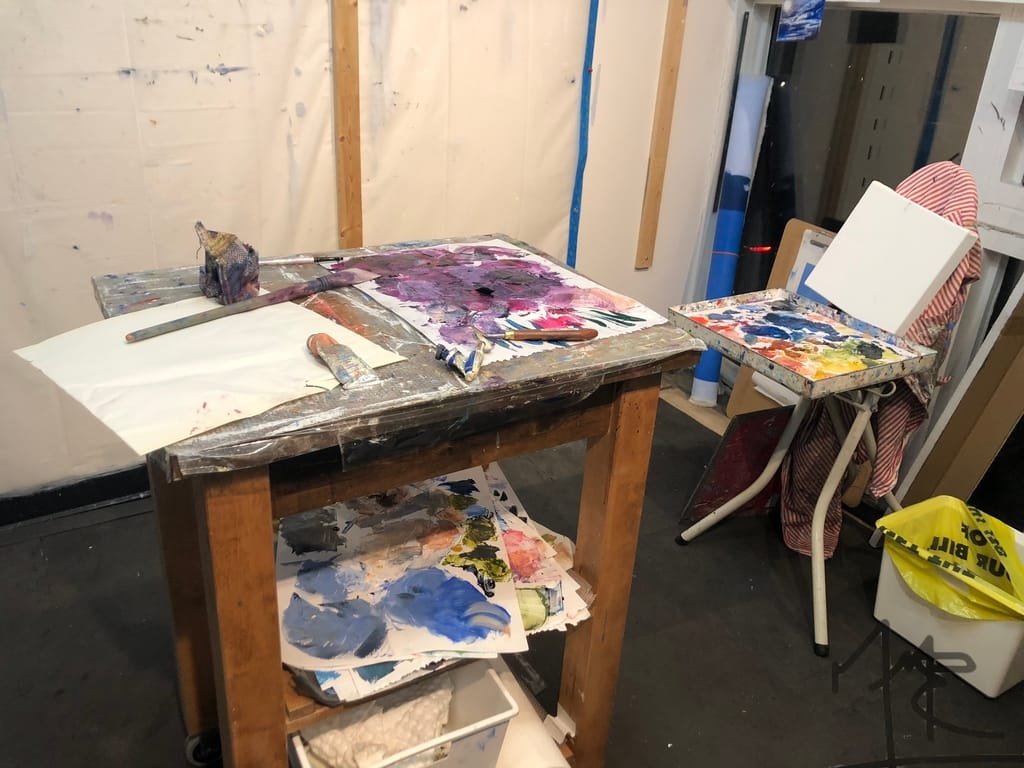 The over-riding value and enjoyment of my studio is derived from the people I share it with. We are all painters who work mostly in silence, chatting intermittently about painting, our work, and life outside. Sometimes there is a dog visiting who needs an ear scratch, or a birthday cake appears for a celebration. Sometimes the place is full and other times I have it to myself.
During the lockdowns, we treated the space and each other with care, with distancing, sanitizing, masking and "shiftwork". The place became a sanctuary and a place to get away for a bit from the stresses of a pandemic.
It is even more a place to enjoy and experiment, to create, and to think about where to go next with my paints.