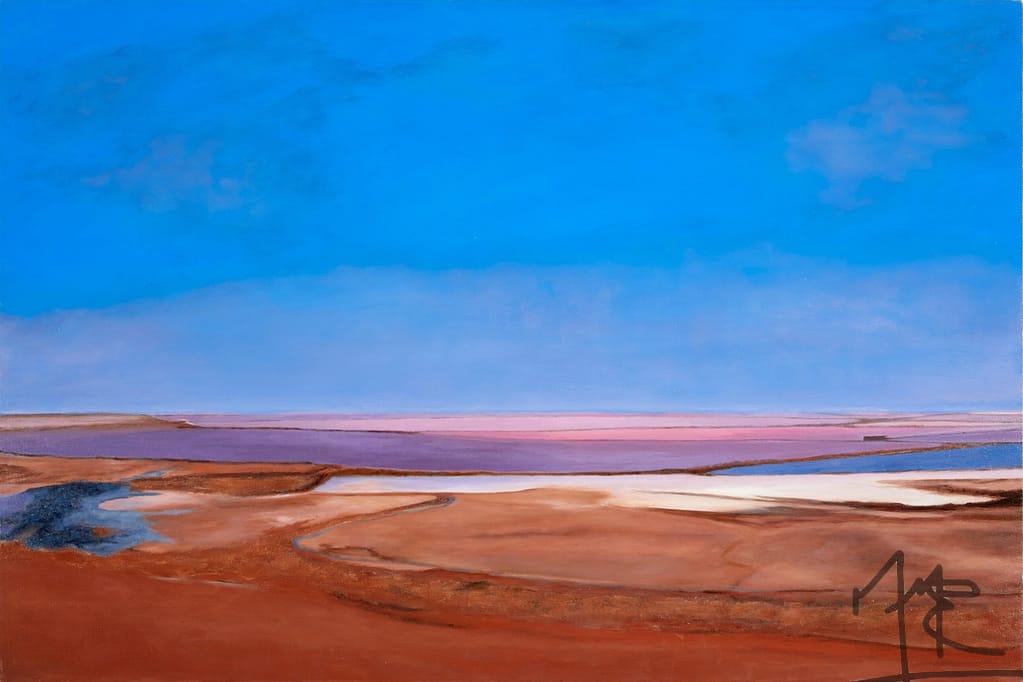 Finalist – Fusion Arts Women Artists Online Show 2020
Aird Gallery Painting 2020 E-Book and Online Exhibition
Oil on Canvas
60″W x 40″H
Price $2000
The colours are not a figment of my imagination. They originate from variable algae combinations that produce water colours ranging from pale green to bright pink and red, depending on the salinity of the waters. These pans are a seafood smorgasbord for all manner of birdlife.
---